Working remotely and efficiently
With Digital Lab Suite you can digitize slides and then diagnose with any smartphone, tablet or laptop with an Internet connection.
All image data are separated from the patient data and secured multiple times in the PathoZoom® SlideCloud; no third party access is possible. The Digital Lab Suite can be integrated into any laboratory information system (LIS) and works with any microscope scanner and barcode printer.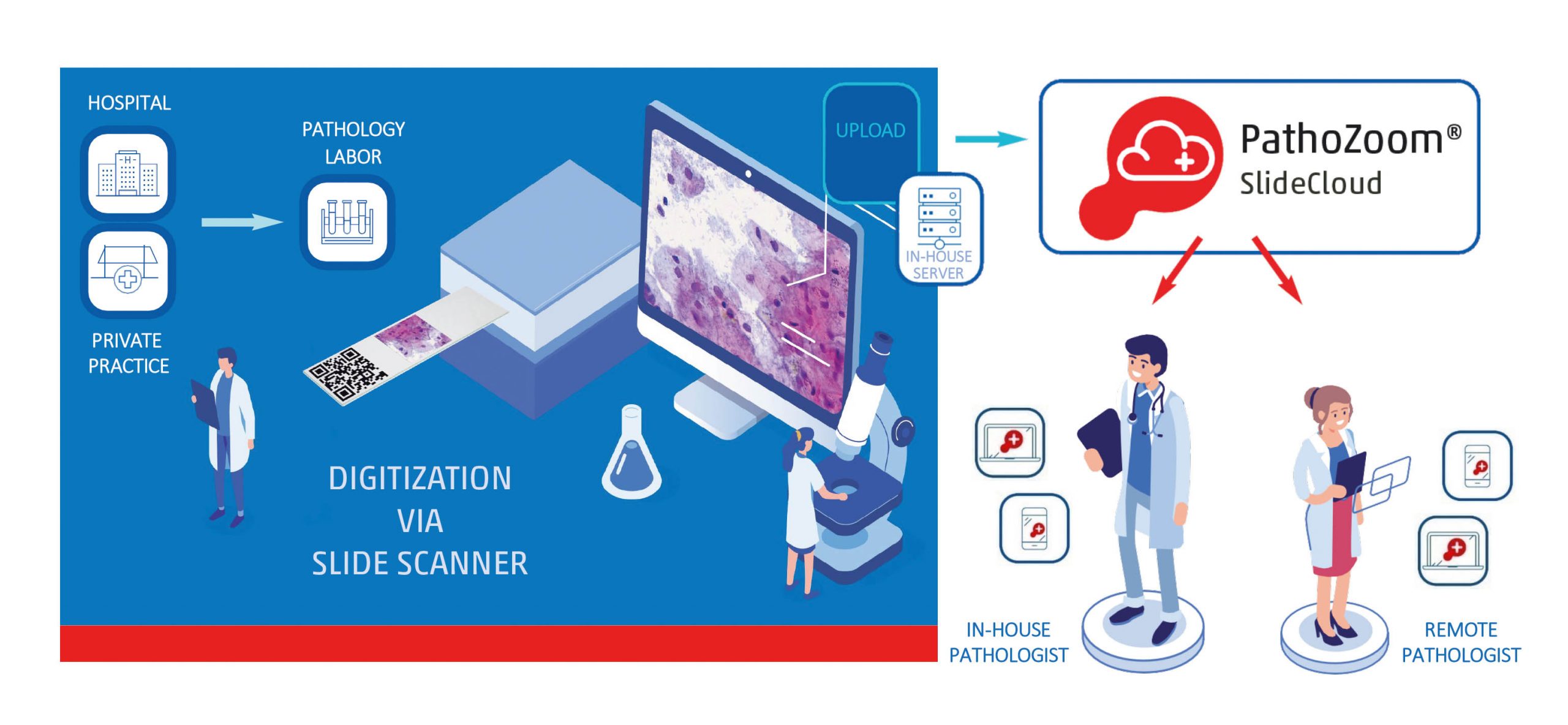 This makes the suite the perfect solution so that the pathologist can easily find slides anywhere – from home or as an external collaborator. On the one hand, the software enables the flexible use of substitutes, the uncomplicated handling of work peaks and a plannable expansion. On the other hand, the Digital Lab can be used to meet employees' wishes for work-life balance and flexibility.